---
Dr. James H. Hajovsky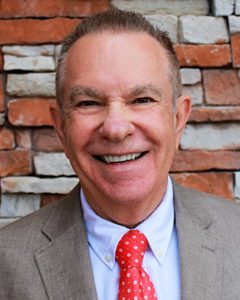 Dr. Jim is a gentle, caring dentist who uses the most advanced materials & procedures available. He practices comfortable, health-centered dentistry with a strong emphasis on getting to know each of his patients. In addition to his technical proficiency, Dr. Jim is a careful listener & will explain beforehand what treatment is best for your individual needs.
The doctor received his doctorate from the University of Texas Dental School. He has since taken many continuing education courses. He is also a member of the Texas Dental Association, the Greater Houston Dental Society & the American Dental Association.
The team at Soft Touch Dental Spa uses the latest technology, in conjunction with the best in personalized care, to give you optimal dental health. Whether focusing on preventive care or undertaking restorative work, you'll be in good hands.
Dr. Jim looks forward to your visit & to showing you how exceptional dentistry can improve your life.
Dr. Stephen Tam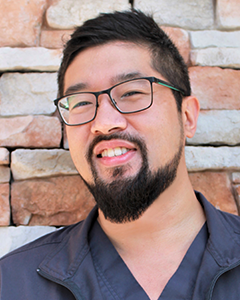 Dr. Stephen Tam graduated from the University of Houston with a degree in chemistry before earning his Doctor of Dental Medicine degree from the Temple University Kornberg School of Dentistry. He is a member of the American Dental Association & has taken extensive continuing education courses, including in soft tissue laser treatment. He also believes in giving back & has volunteered with the Texas Mission of Mercy.
When he's not in the office, he enjoys hiking, being in the outdoors & video games.
Dr. Jessica Tran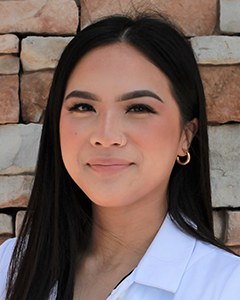 Dr. Jessica Tran graduated with a degree in biology from the University of New Orleans & went on to earn her Doctor of Dental Surgery degree from Louisiana State University School of Dentistry where she graduated magna cum laude. She is a member of the American Dental Association & is certified in laser dentistry. She has volunteered with the Louisiana Mission of Mercy & Give Kids a Smile.
When she is not in the office, Dr. Tran enjoys traveling & eating foods from around the globe. She loves to cook & plan get-togethers, especially karaoke!
Abby – Dental Hygienist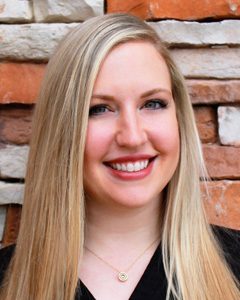 Abby is a native Houstonian who began her career at Soft Touch Dental Spa in 2007 with her bachelor's degree in psychology from St. Edward's University. While working as an assistant, she found inspiration in dentistry, patient care & relationship building. Abby attended Wharton Country Dental Hygiene School, where she was one of 13 students to graduate out of her class of 30.
Abby started working at Soft Touch Dental Spa as soon as she received her license. As a dental hygienist, Abby prides herself in quick & comfortable dental cleanings for her patients. Abby enjoys creating & maintaining her patient relationships & hopes to continue pursuing her passion in the years to come.
Lily – Dental Hygienist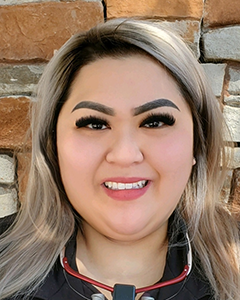 Our oral health is a gateway to our overall systemic health. This is why it is my mission as a Hygienist to provide the best comprehensive dental care. My goal is to give you a healthier smile with up to date modern technology & individualized care.
Undergrad Degree: Bachelor of Science in Biology; Houston Baptist University
Dental Hygiene Degree: Pima Medical Institute
Certifications: CPR/BLS, Nitrous Monitoring, Laser
Professional Associations: Greater Houston Dental Hygienists' Society, American Dental Hygiene Association
Achievements/Awards: Houston Baptist University Research Symposium Award
Volunteer/Service: Texas Mission of Mercy, Give a kid a smile, Interfaith community, RAM (Remote Area Medical)
Jennifer – Dental Hygienist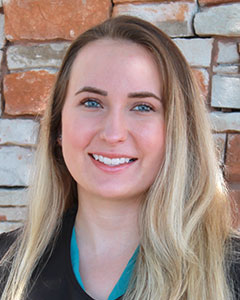 Jennifer is a native Houstonian and graduated in 2017 from HCC Coleman College with high honors. Since graduating, she has been involved in the American Dental Hygiene Association and spent numerous hours every year studying the latest dental research. She has experience in both adult and child dental settings. Jennifer was first inspired to become a dental hygienist by her childhood hygienist who made her feel comfortable and excited to visit the dental office. With every visit, she strives to make you as comfortable as possible while getting thorough and quality cleanings.  When she is not caring for her patients, Jennifer enjoys spending time with her fiancé, two cats, and experiencing all of the exciting things Houston has to offer.
Robbie – Dental Hygienist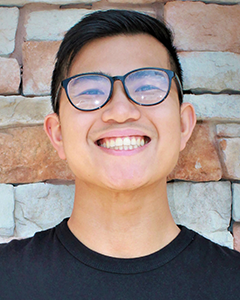 Robbie is a registered dental hygienist & received his hygiene degree from Pima Community College in 2019. He has volunteered with the Texas Mission of Mercy. He has a passion for coding as well, & has taken up learning C++ & Python.
A Trusted & Superior Level of Dental Care!
Invisalign® is the revolutionary way to help you get even, straight teeth without noticeable, painful metal braces.
Digital x-rays are computer-generated images that require up to 90% less radiation than conventional film-type x-rays.
Fix discolored, chipped or crooked teeth quickly & easily with natural-looking veneers.
Ready to Book Your Appointment?
At Soft Touch Dental Spa, we have convenient hours that won't make you miss work or school.
Monday: 9am–7pm
Tuesday: 9am–7pm
Wednesday: 9am–7pm
Thursday: 9am–7pm
Friday: 9am–5pm
Saturday: 8am–3pm
Sunday: 8am–3pm
Soft Touch Dental Spa is proud of the warm & attentive dental care we provide our patients. Using the latest procedures & technologies, we provide comfortable, health-centered dentistry. We enjoy becoming acquainted with your individual needs & we take pride in always explaining the treatment options available to you.